"Ennio" by Giuseppe Tornatore: from January 27th in movie theaters
As Maestro Ennio Morricone's official biographer, Alessandro De Rosa participated in the Giuseppe Tornatore's documentary "Ennio", distributed by Lucky Red.
New album out on February 15th 2022: "Flesh and Soul" with Fantine Tho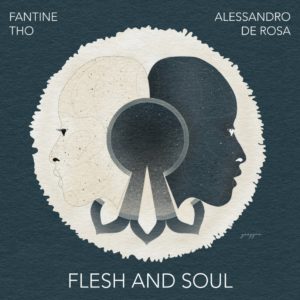 The album "Flesh and Soul" is a musical journey through the human experience. A cosmic exploration of emotions, sensations and perceptions at the center of our being.
Composed of eight interconnected songs for a total of 70 minutes of music, "Flesh and Soul" is the result of the collaboration between composer and producer Alessandro De Rosa and activist, performer and songwriter twice platinum winner in Brazil, Fantine Tho. Two identities. Two voices. One destiny. She's looking for him, but he's looking for something he hasn't found yet. Nature is the inspiration. Harmony is the goal.
More news: